Happy Autumn Everyone!
We hope everyone is doing well and is staying safe and healthy.
Keep your drams at the ready, as we have some big news coming your way in the next couple weeks!
Make sure to follow us here or on Instagram to keep up to date.

As whisky has exploded in popularity (and price) around the world, new customers are educating themselves and are demanding more complexity and innovation from every new dram they try. They'll spend the money but you have to knock their socks off. Distillers have huge creative opportunities and immense pressure to stand out in this robust marketplace.

After decades of decline and irrelevance, whisky has roared back to life, thanks to the craftsmanship and innovation of a generation of whisky masters that turned to the past to invent the future, using only barley, water, and yeast!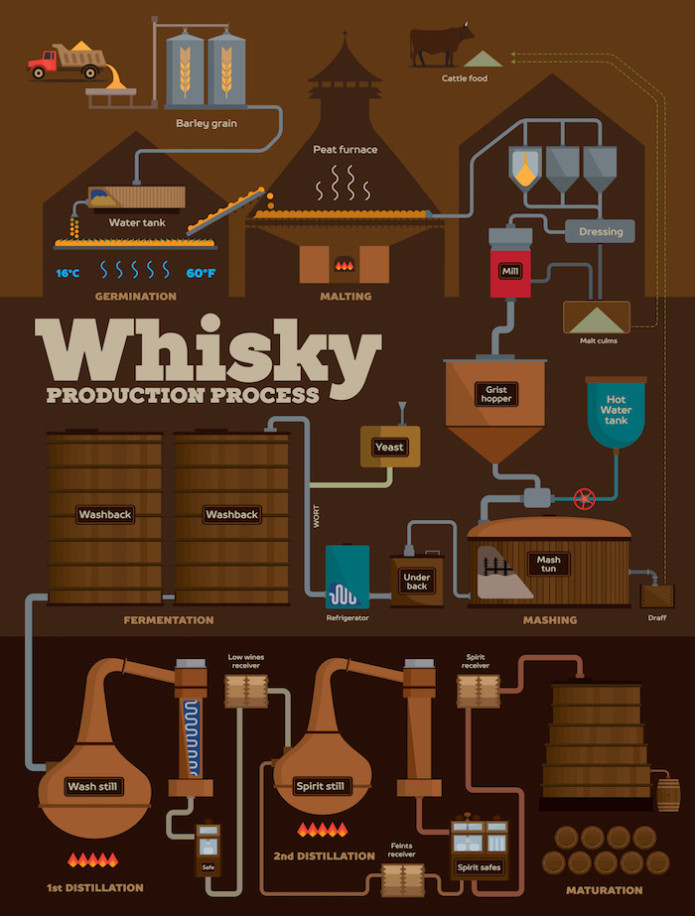 THE STORY
A the heart of the whisky revolution, was the most unlikely distillery, rescued from mothballs by a team of London wine merchants and the whisky legend Jim McEwan.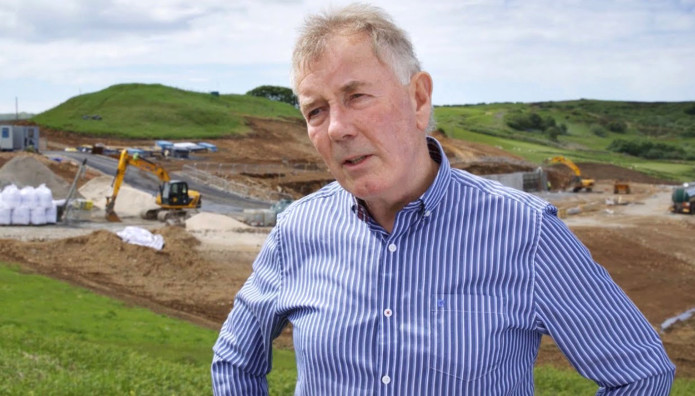 Born next door to the Bowmore Distillery, Jim has spent his life in whisky and he has never stopped breaking new ground. With his latest venture Ardnahoe set to open in a matter of weeks, Jim has completed a dream of helping build a new distillery from the ground up.
He began working at Bowmore as a cooper's apprentice as a teenager (after some unofficial work sweeping floors as a boy). He went on to hold nearly every job that a distillery has to offer, even leaving at one point to become a master blender. He returned to Bowmore as the master distiller for 12 years.
After expressing sorrow that the Bruichladdich Distillery, visible across Loch Indaal from Bowmore, was closed, destiny came calling for Jim. He was part of the team that revitalized Bruichladdich and shook the whisky world. With award after award, they signaled a bold new era in what could be done with a drink that, by law, only has three ingredients.
Jim had managed to create truly groundbreaking expressions, hiring dozens of locals who may have otherwise had to leave Islay, and he grew a once mothballed distillery into a powerhouse in less than 15 years.
But Jim is master at something else too: storytelling. His ribald and passionate tales about whisky and life on Islay are the stuff of legend and they serve as the perfect complement to the drams he makes.
With hundreds of distilleries across Scotland (and more popping up almost weekly), it's impossible to tell all of their stories. Instead, we will focus on a handful of distillers and craftspeople who are at the forefront of today's global whisky explosion.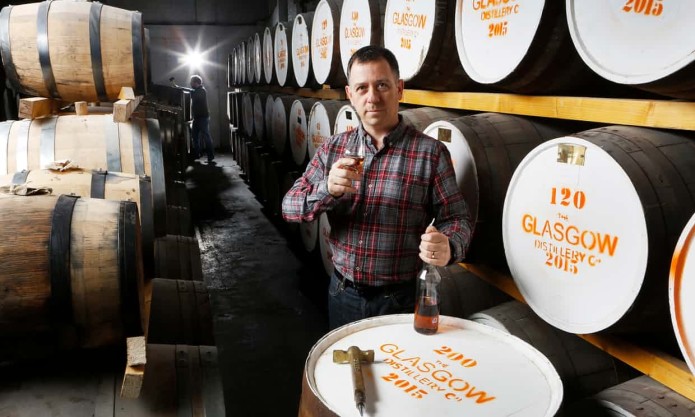 The new Glasgow Distillery, its name as inconspicuous as its location in a suburban industrial estate, is commercially releasing its first whisky as this is being written. But it's already creating a buzz and, in fact, sold out its entire pre-production run.
Created by transplanted Irishman Liam Hughes, the small outfit has created a large following for its Makar Gin and the whisky has started winning awards at trade shows, led by their Prometheus.

We tell the story of the Balvenie, the unique and revered distillery at the heart of Speyside, which has been leading the way for decades, thanks to the quiet genius of David Stewart. As the Malt Master for more than 50 years, Stewart led the way into the world of double cask maturation, combining whiskies in bold new ways.
The list goes on and on, but you'll have to follow along to learn more.

Our Unique Approach
As this is a format that doesn't allow the viewer to taste the drink (more on that in a moment), we must use the tools of cinema to emulate one of the most complex and nuanced sensory experiences known to humankind. With immersive shots, sounds, and stories, we hope to give viewers an experience as visceral as being there in Scotland, enjoying these spirits in person.
However, to take that experience one step further, we're planning to create an interactive experience that will instruct the viewer, should she or he choose, to taste the right whisky at the appropriate time during the film. The viewer can then enjoy the dram right along with our master distillers (via subtitles about provenance and tasting notes).
With all these elements working in concert, we hope to deliver an endearing love letter to the Blood of Scotland, its craftsmen and women, and the country itself. We hope you'll join us on this journey!
(Visited 1,789 times, 5 visits today)