Tasting With Udo presents The Water of Life – A Whisky Film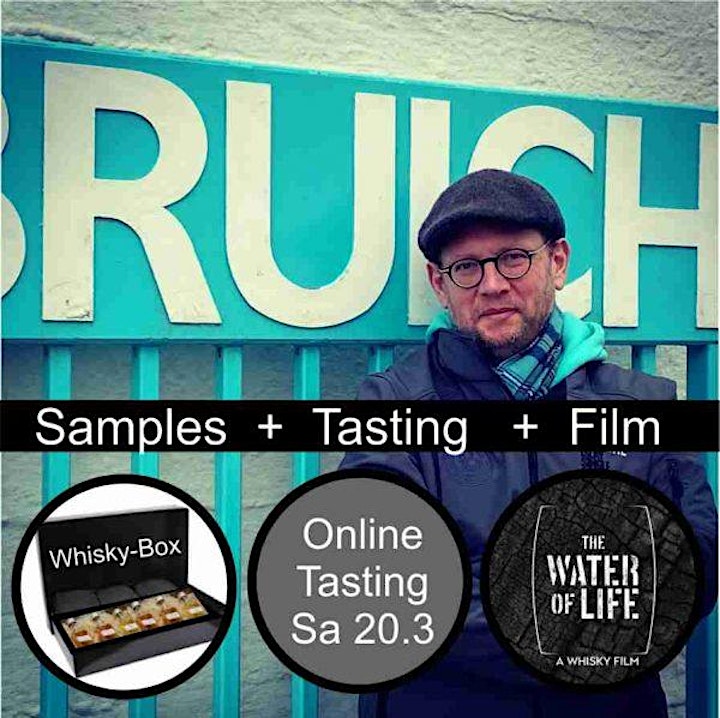 Watch the Movie, Then Join Us for a Tasting
Screening available March 19 through March 27, enjoy the film before the Tasting with Udo, or after (we suggest after).
"The Water of Life" meets "Tasting with Udo"
FILMERLEBNIS – MEET AND GREET – ONLINETASTING AM 20.3.21
Udo Sonntag – das Herz und die Seele unserer Tastings – hat sich für die kommende Zeit ein wirklich einmaliges Erlebnis ausgedacht.
Wir wäre es mit einem exklusiven Whiskytasting mit einem Hauch Hollywood Zuhause in gemütlicher Runde?
Erleben sie diesen berührenden Film in Verbindung mit den dazugehörigen Whiskys. Nicht nur, dass die Drams hochkarätig sind
sondern auch die internationalen special guests, die Udo für dieses Event gewinnen konnte.
Das Whisky-Lineup wird Ihnen in Form von Samples incl. Zugang zum Film in einer attraktiven Box mit einem Original Glencairn Glas bequem zugeschickt.
Am 20.03. sehen wir uns dann um 19.00 Uhr alle vor dem Bildschirm und einem Genuss steht nichts mehr im Wege…
About the Film
The Water of Life – A Whisky Film is a feature documentary that focuses on the craftsmen, chemists, and renegades at the heart of the whisky revolution that turned the stagnant scotch whisky industry of the 1980s into the titan it is today.
Starting behind the locked gates of an abandoned distillery, Jim McEwan and Mark Reynier share their personal experiences of the risk-taking and wild experimentation they used to turn Bruichladdich into a creative and financial powerhouse.
The film also takes you on the journeys of visionaries like Gordon & MacPhail, Billy Walker, Dr. Rachel Barrie and David Stewart, whose mixture of talent, chemistry, hard work, grit, and a little sprinkle of magic paved the way for the next generation of innovators like Adam Hannett, Kelsey McKechnie, Liam Hughes, Iain Croucher, and Eddie Brook.
The Water of Life – A Whisky Film is a uniquely personal perspective on the evolution of whisky by those who lived it – the story of those who played a key part in rediscovering the crafting of the ancient spirit.
For even more information about the film, our social outreach, our special release bottles and more, please visite our wesbite at WaterofLifeFilm.com.
For more about the host Hartls, cick here.
(Visited 435 times, 1 visits today)